Community
We know our business can impact our community, and we want that impact to be a positive one. Together, with our clients, we are making a difference.
Giving Back
Through a unique partnership with our clients, MetroMedia Printing Corporation donates thousands of dollars annually to improve our community and the communities of our clients. Each of our repeat-business clients may select a non-profit charity of their choice, and we will donate 5% of our profits from that client to their selected charity. It's a great way for our clients to see their expenses turn into life-changing donations!
Below are a few of the charities we donate to regularly. Please visit their sites to learn how doing business with MetroMedia Printing Corporation is making our world a better place!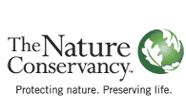 Keeping it Clean
Although design and web development don't cause much of a stir, the printing industry has the potential for significant environmental impacts. That's why we take great measures to remain environmenatlly-friendly. For starters, our production machinery is maintained and operated to reduce CO2 emissions. (So, you can breath easy.) Then, our high-quality printed products are produced with 100% soy-based inks and recycled acid-free paper. It's our way of improving your business without harming nature's business.